Bride and Groom Favour Boxes
The Bride and Groom Favour Boxes have unique styling.
First impressions count and it's the cute couple design that stands out. There's no mistaking the white and silver bridal dress and the groom's distinguished black and white tuxedo are what give these favour boxes their distinct charm. There's also white satin ribbon to decorate the bridal dress.
You can place these favours at each guests setting on the tables or arrange them on display for guests to help themselves. Either way they look fabulous and will be a hit with everyone!
These wedding favour boxes suit most wedding themes especially traditional, garden, contemporary, rustic and beach celebrations. If you're planning an elegant wedding celebration, then this one's for you!
The Bride and Groom Favour Boxes are sold in pairs so there's one for the girls and one for the boys. The bride's dress measures  measures 9cm high, is 6.5cm wide and 3.5cm deep. The grooms tuxedo measures 9.5cm high, is 5cm wide and 3cm deep.
We have an amazing range of delicious creamy chocolates that perfectly compliment these favour boxes. They come in all sorts of fun shapes and exciting colours which makes colour theming your favours a breeze. We even have Milk Chocolate Happy Hearts that are loaded with sweet and colourful hundreds and thousands that taste amazing. A bit like a freckle, only way more generous in size and oh so creamier. This tempting confectionery truly tastes divine and when word gets out, they'll be coming back for more!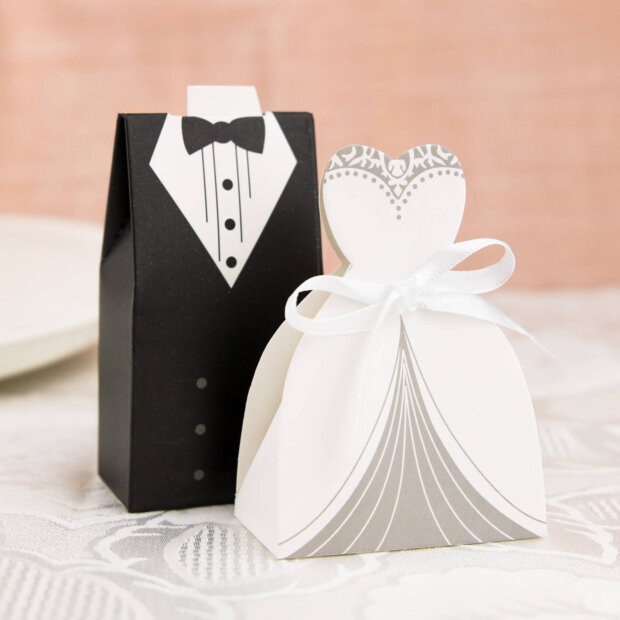 What you can expect with Aussie Wedding Shop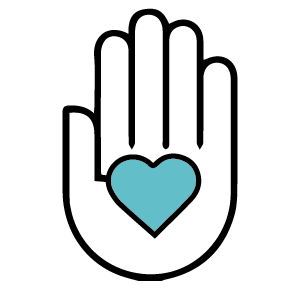 You will always get friendly, prompt service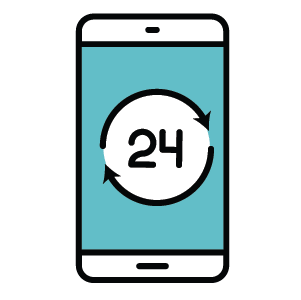 You can shop 7 days a week 24 hours a day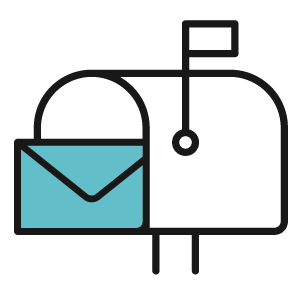 We Ship items Australia Wide
Receive a FREE Gift with every order