Showing 1–16 of 20 results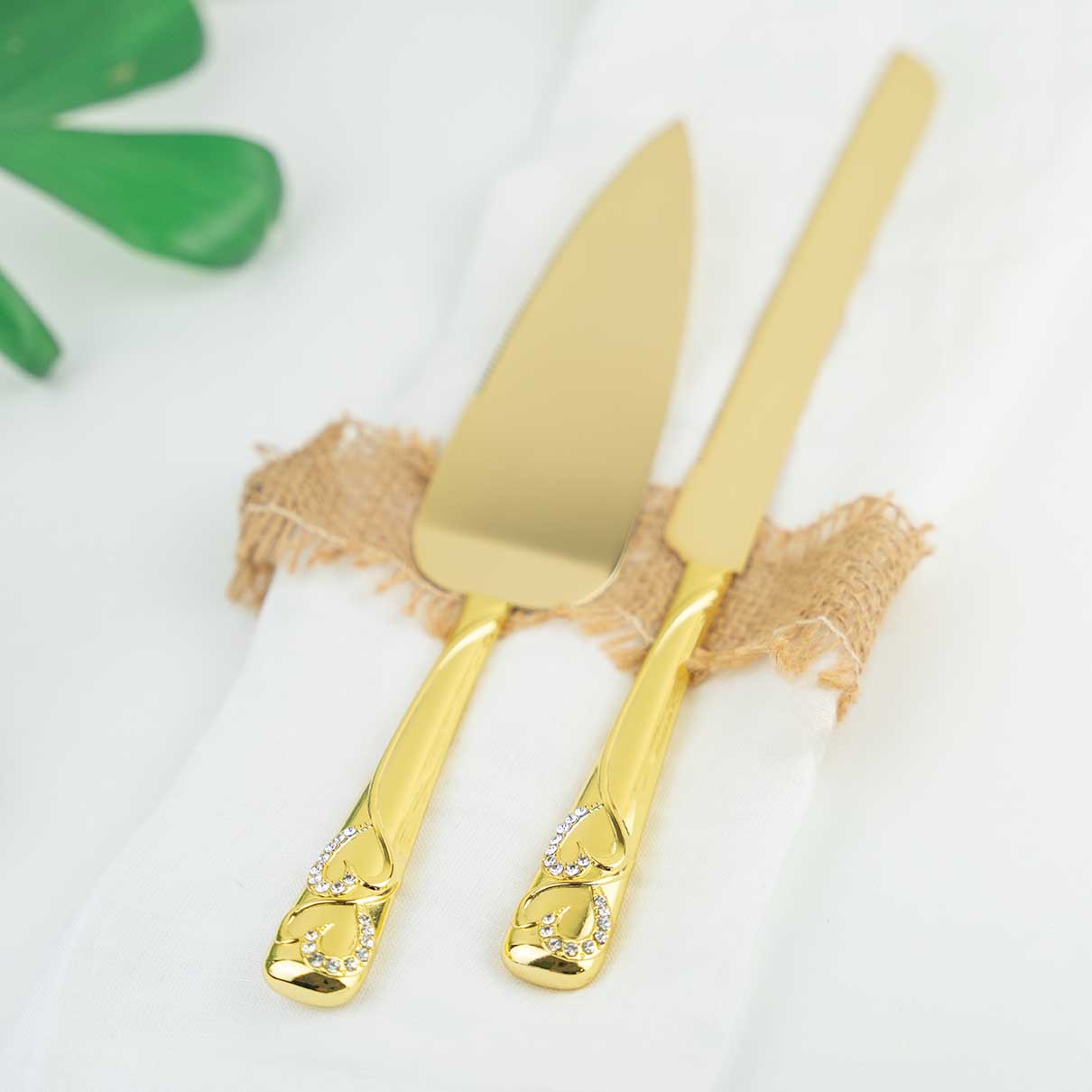 Here's a great place to gain some inspiration for when it's time to cut the cake. Our collection of elegant cake knives and servers include beautiful  crystal heart designs and gorgeous gold cakeware in all its stately charm. If it's the bling look you love, then our dazzling diamond handles is the one for you. There are contemporary designs too. Our 'all in one cake slices' are available in gorgeous rose gold  and silver. They're beautifully styled with inscribed  messages of Love, Laughter and Happily Ever After and Celebrate.
A special occasion deserves cake knives that show quality craftsmanship and striking appeal. Cake knives and servers are the gift that keeps on giving too. Throughout your lives together, you'll share wonderful memories from your wedding day, as you use your elegant cake accessories at countless future celebrations.